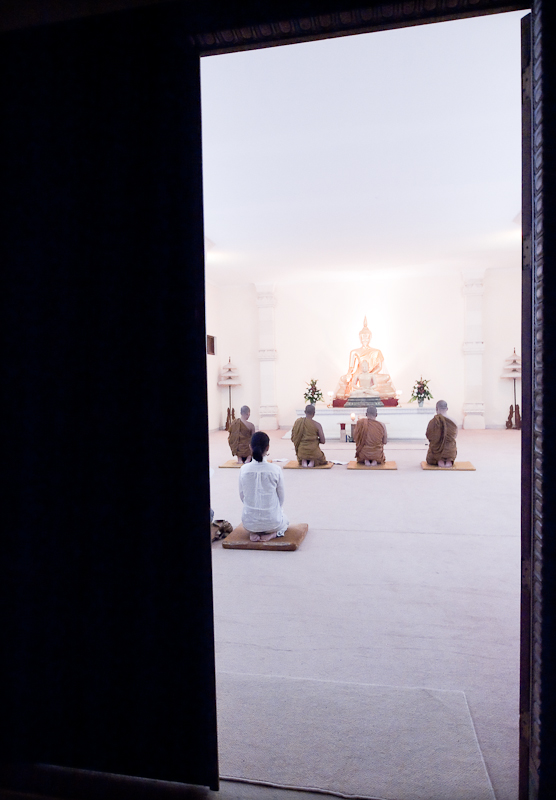 Buddhist Prayer & Meditation
Nostrils flare, engulf sunken air
– thick as paddy field mud,
baked, feet, soothed,
free to an open dragging breeze.
Deep breath.
Eyes close.
Breath out – gently.  Air is fragile.
Focus the mind
On its circular target, and
Senses are cut.
Only sound remains.
Mantras drift lightly above denser
noises,
Again, noise, settles into sediment
layers.
Monk drones – hums – flutter by
and into my mind, on damselfly
wings.
Engine grumbles compete for
attention – rushers come
and go
but weaken with breathes.
Buddhists hold firm to the
night.
Rough tannoy chants, Muslim
prayers pierce unseen barriers
to the left.
Spiritual voices
distinct peoples' choices.
Nature reminds – its incessancy
its constancy – it is
"we are"
Belches Toké.
Insect chorus provides backing.
Still minds drift.
Still – calm – minds rise above
as noises jostle
and all sounds will settle.
by David Bugg (2010)